If you're revamping, you might wonder why type of curtains are best for your living room. A beautiful and practical treatment, the right ones can make a space feel cozy and luxurious, and can transform a room. Get it wrong however, and you can alter a room's proportions negatively, block out light and create a space that feels poorly finished.
When it comes to choosing the right living room curtain ideas, think about hanging height, length, color, texture and practicalities in order to define the best choice for your space. Thankfully, there are plenty of curtain ideas from which to choose, so it shouldn't be hard to find the perfect fit for your living room.
'Curtains can bring color, warmth, drama and joy to your room. More than just a finishing touch, they can be the focal point providing your scheme with charm and texture,' says Lee Clarke, director at Warner House (opens in new tab). 'Add character with headings and trims. We love the pinch pleat heading: triple pinch for a heritage look, double pinch for a sleeker finish. And add luxurious brush fringe or smart animal print tape to the leading edge for a polished effect.'
Which type of curtains are best for a living room?
The vast array of different types of curtains and designs can leave you asking yourself, which type of curtains are best for a living room.
'When designing curtains for a living room, the first question to consider is whether there is a privacy concern or not. If the curtains need to be functional and offer privacy, they need to be made full enough to be able to cover the entire window. To ensure privacy but still allow plenty of light in, sheer curtains can be designed out of fabric that is more transparent,' says Oshri Adri and Jillian Dahlman, designers and founders of  Adri + Dahlman Interiors (opens in new tab).
'If the purpose of the curtains is purely aesthetic, stationary panels can be designed in which the curtains are made to stay immobile on each side of the window. This will save you money in terms of needing to purchase less fabric and pay for less labor.' 
1. Frame bay windows with bespoke floor length curtains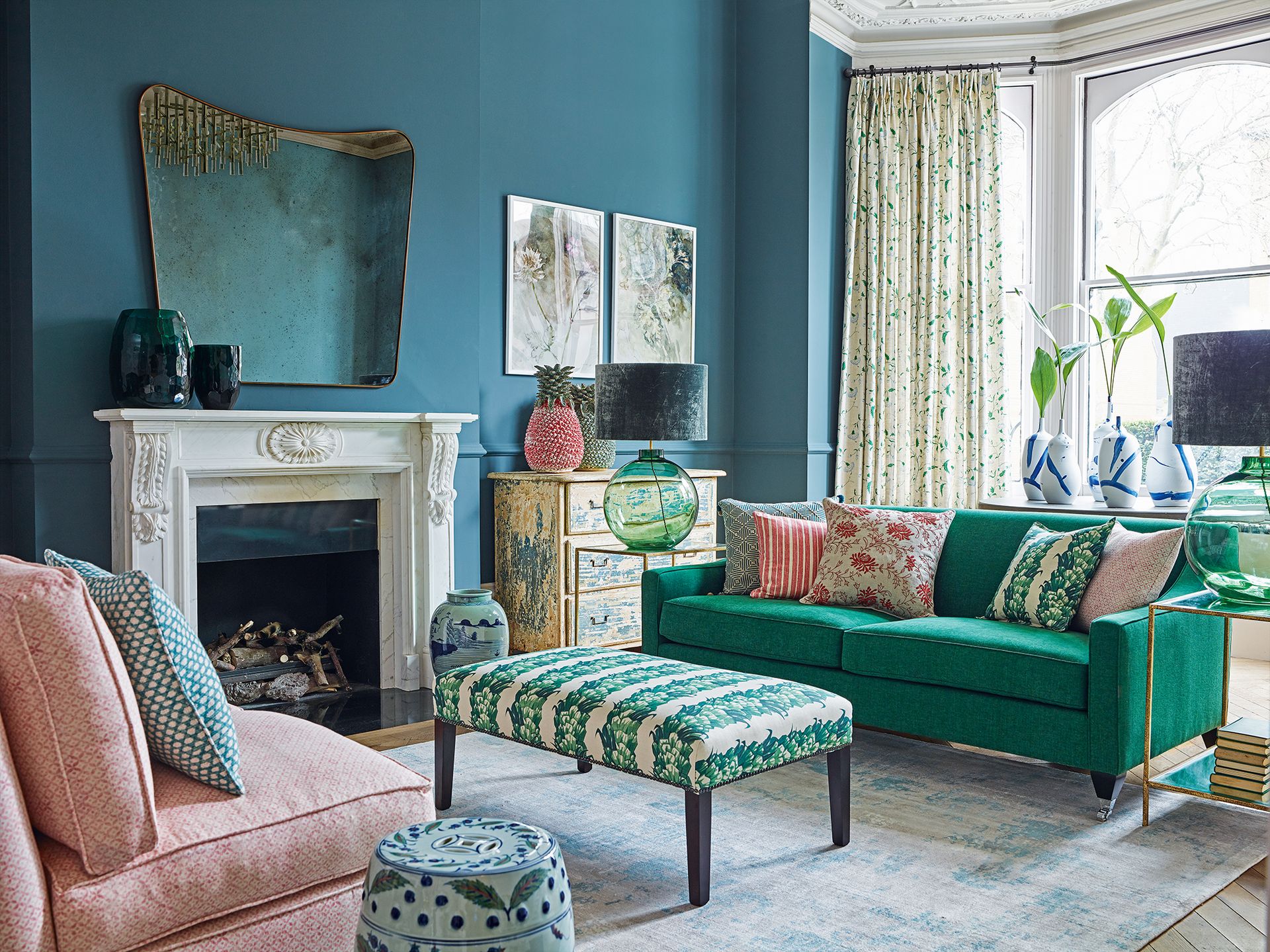 Bay windows are a beloved feature of traditional living room ideas, and while curtains will beautifully accentuate the shape, they can be tricky to get right. 
First, your choice of pole or track is key – either invest in a bespoke design made to fit the shape of your window, fit smaller poles to cover different sections, or opt for a bendable curtain track that will perfectly follow the curve of the window. Here, stunning floor length curtains create a striking contrast to the elegant window. 
2. Play with pattern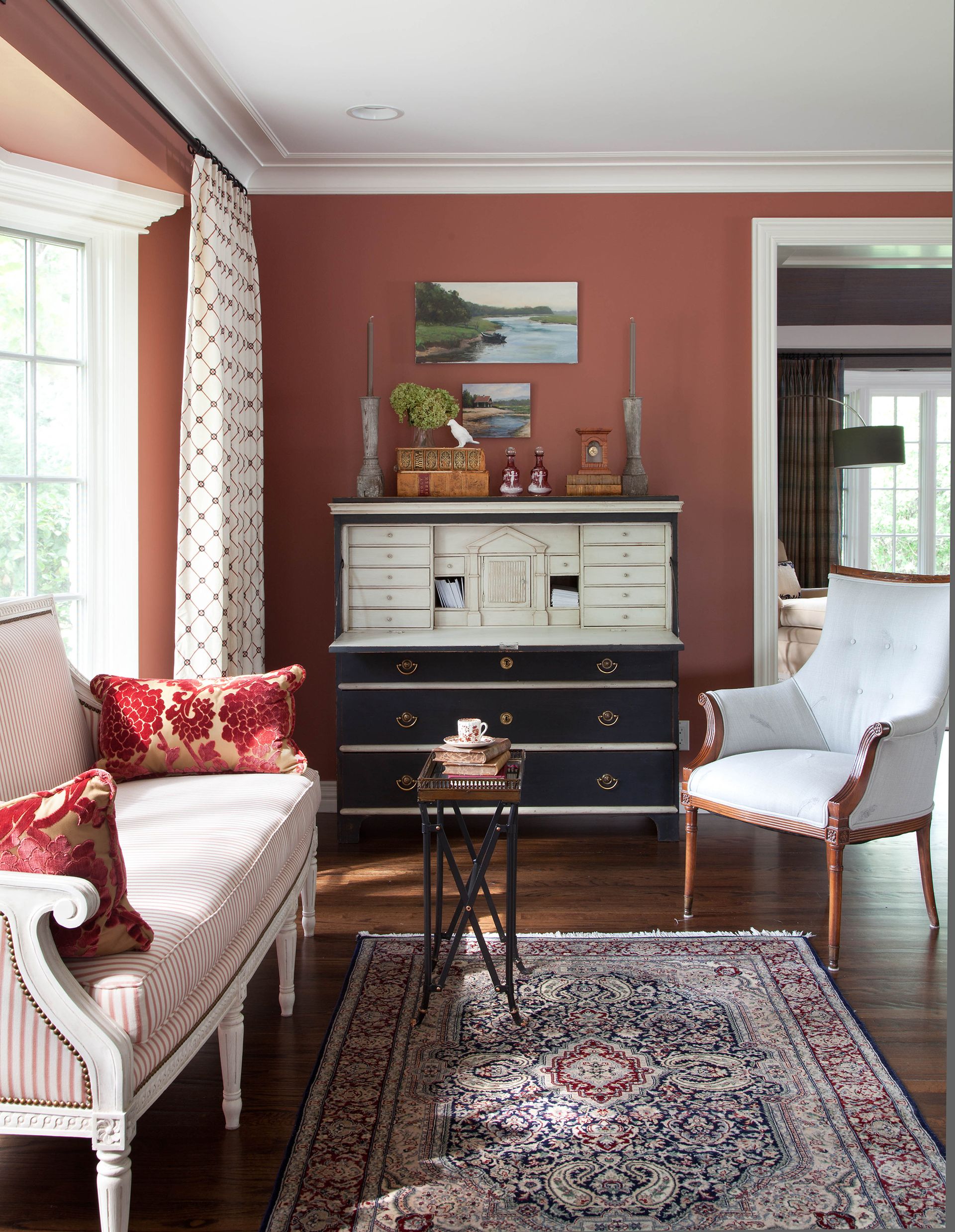 Curtains offer the perfect way to inject a sense of pattern into your living room. For a subtle look opt for a single pattern that complements your color scheme – florals and botanical prints are a good understated choice. Alternatively, consider pairing bold patterns with a contrasting trim for a bolder look.
3. Double up curtains and blinds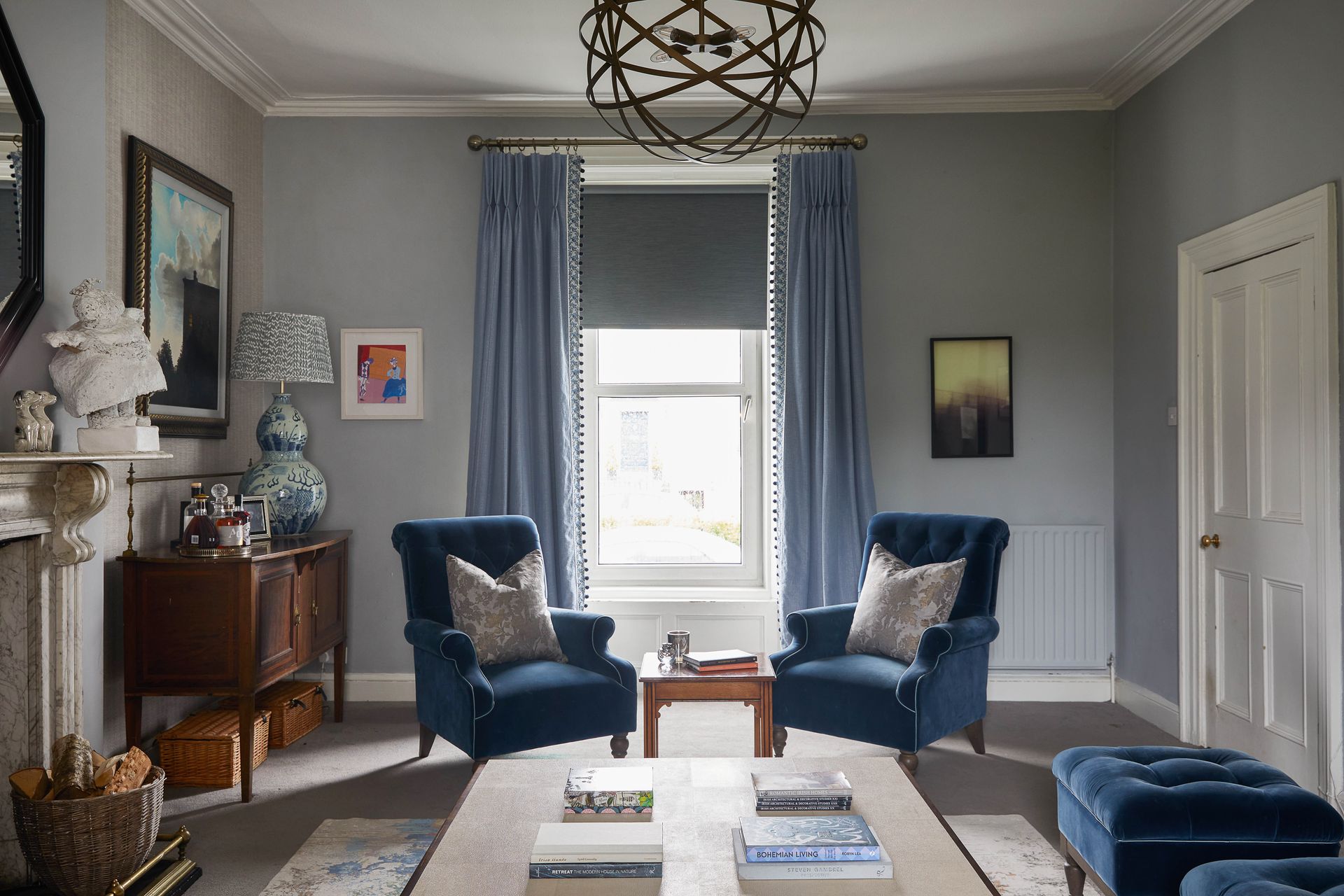 Why choose between having curtains or blinds when you can have both. Layering curtains and blinds is a flexible solution that offers greater control over both light and privacy levels. This is especially useful if your living room is street facing or gets the glare of the sun. 
There are plenty of window blind ideas that will combine with an array of different curtain styles and weights to suit your living room's style and feel. To prevent the look from being overwhelming, pair a patterned fabric with a plain, block colour in complementary tones.
4. Make a statement with vibrantly colored curtains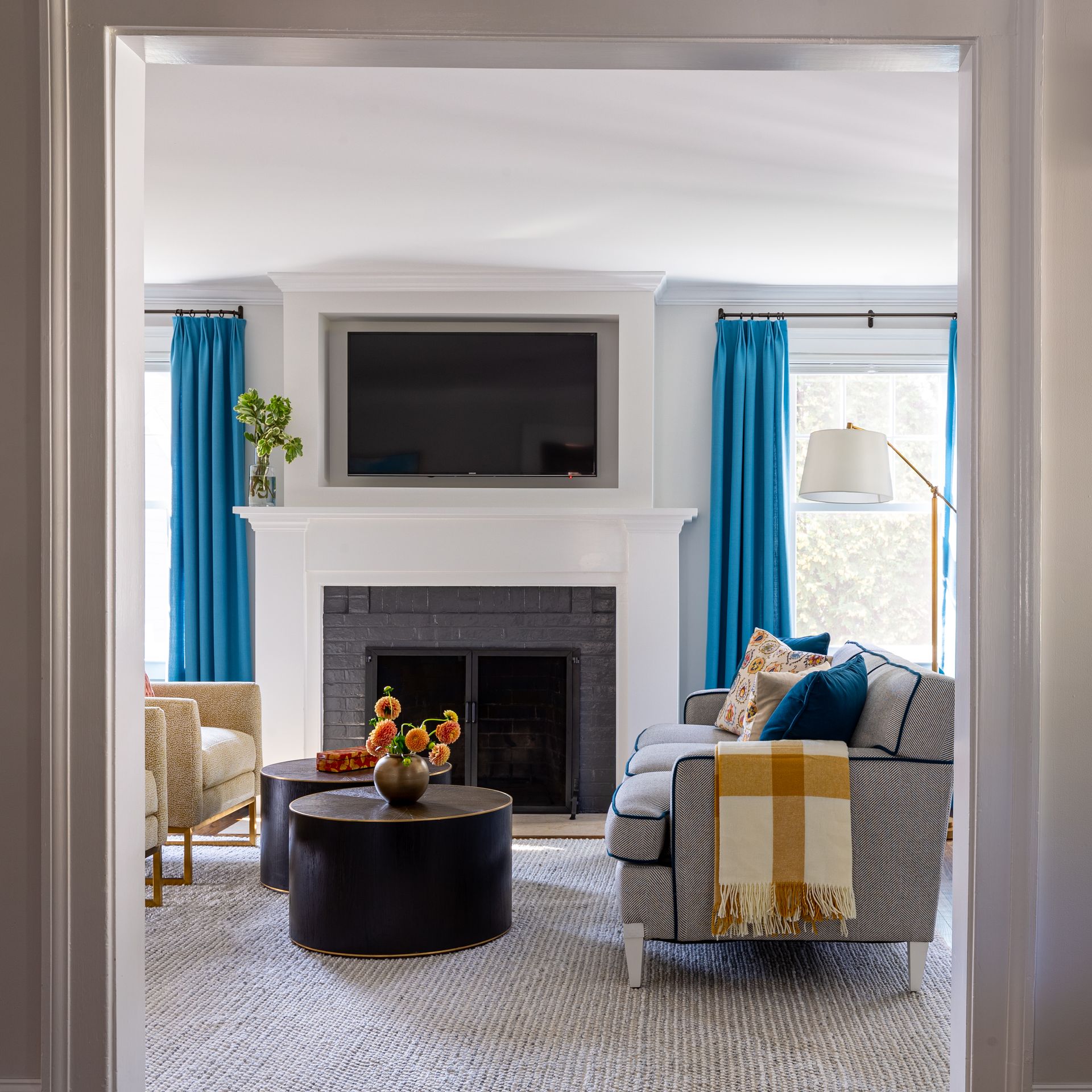 Although they can be overwhelming in smaller spaces, vibrant curtains are perfect for larger rooms. Set against a white backdrop, a statement accent color can be used to complement other accessories and furnishings. The bold hue draws the eye to the window, which in turn emphasizes the natural light in the room and makes the space feel bright and airy.
5. Add a thermal lining to save energy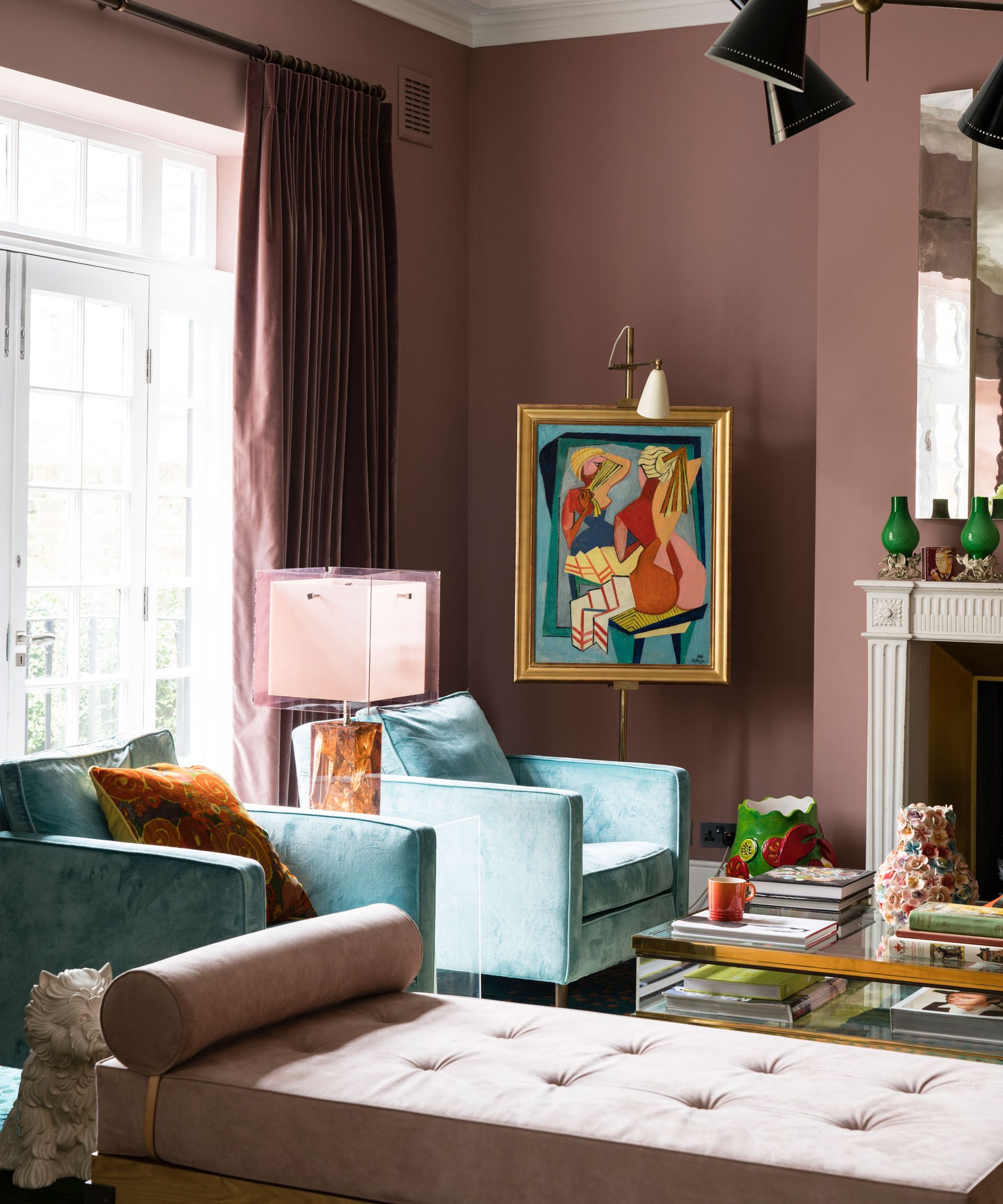 While older homes offer a wealth of desirable features, such as sash windows, they can struggle to retain heat. Thermal curtains are a cost-effective way to maintain a warm temperature and so will help to reduce your energy bills. Opting for an extra-thick thermal lining not only creates a warm and cozy feel – perfect for cozy living room ideas – but also gives your curtains a luxurious finish. 
'Curtains aren't just an aesthetic feature in your home, and using them in the wrong way could be multiplying your already rocketing energy costs. The great thing about made-to-measure curtains is that they are the perfect fit for your windows and can be tailored to include a lining of your choice – making an immediate difference in insulating your homes and keeping your rooms warmer in the colder months,' says Elinor Pitt, founder of Stitched (opens in new tab). 
'To reduce heat loss even more you could line your existing curtains with an insulating material, such as thermal or blackout lining. This is thought to reduce heat loss from windows by as much as 25 per cent.'
Amazon sells a whole range of thermal curtain linings (opens in new tab) that can be retro-fitted to make your curtains more energy-efficient.
6. Select a curtain with a trim for a pretty finish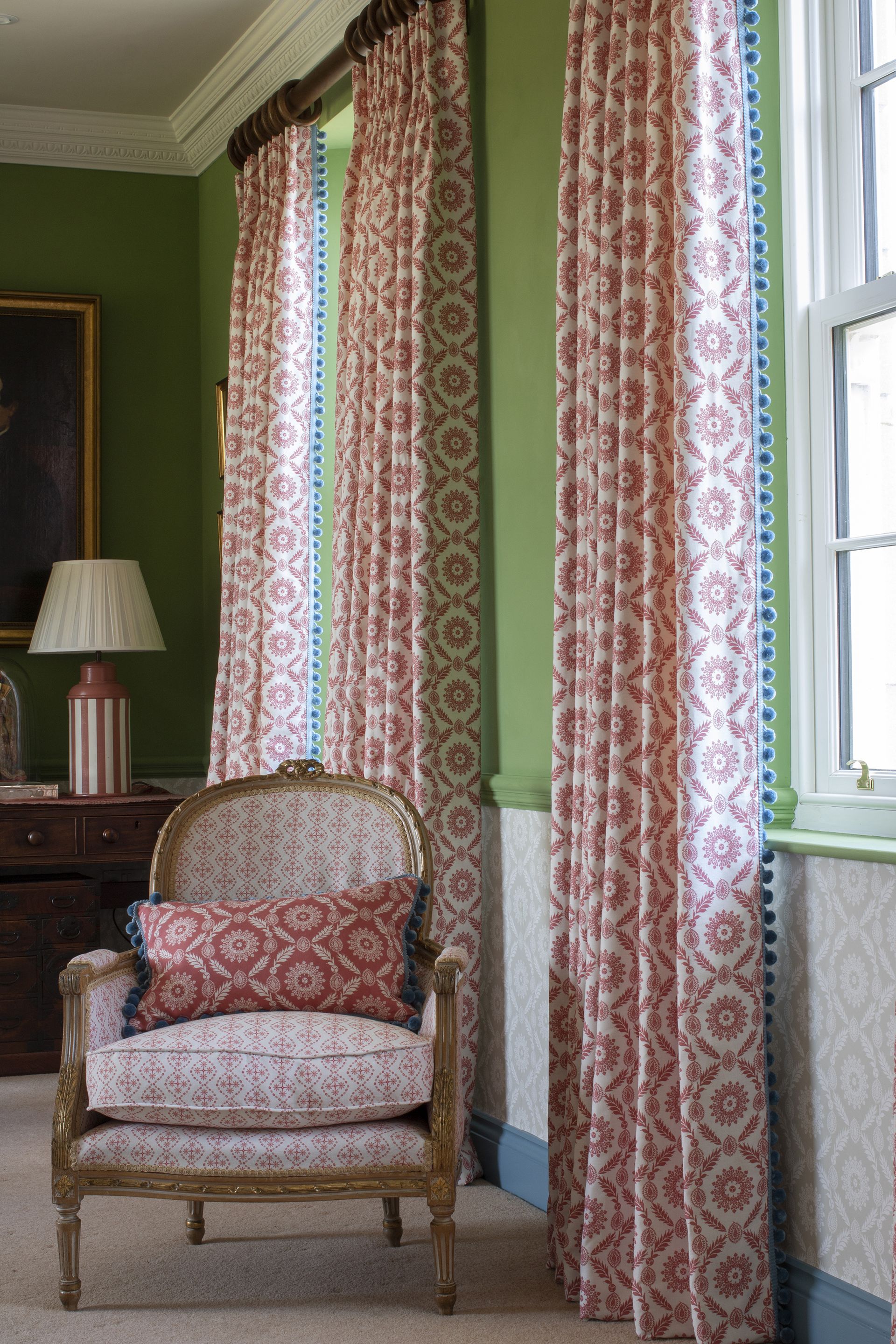 Adding trims to curtains gives a handcrafted and personalized look, and can be a great way of revitalizing existing window dressings – they are particularly well suited to country living room ideas. 
'Trimmings can really help frame the drop of a curtain or finish the bottom of a blind beautifully,' says designer Kate Forman (opens in new tab). 'Not only does it add another layer of color and interest but also, by adding this small but important detail, a far greater impact can be made.'
7. Hang curtains as high to the ceiling as possible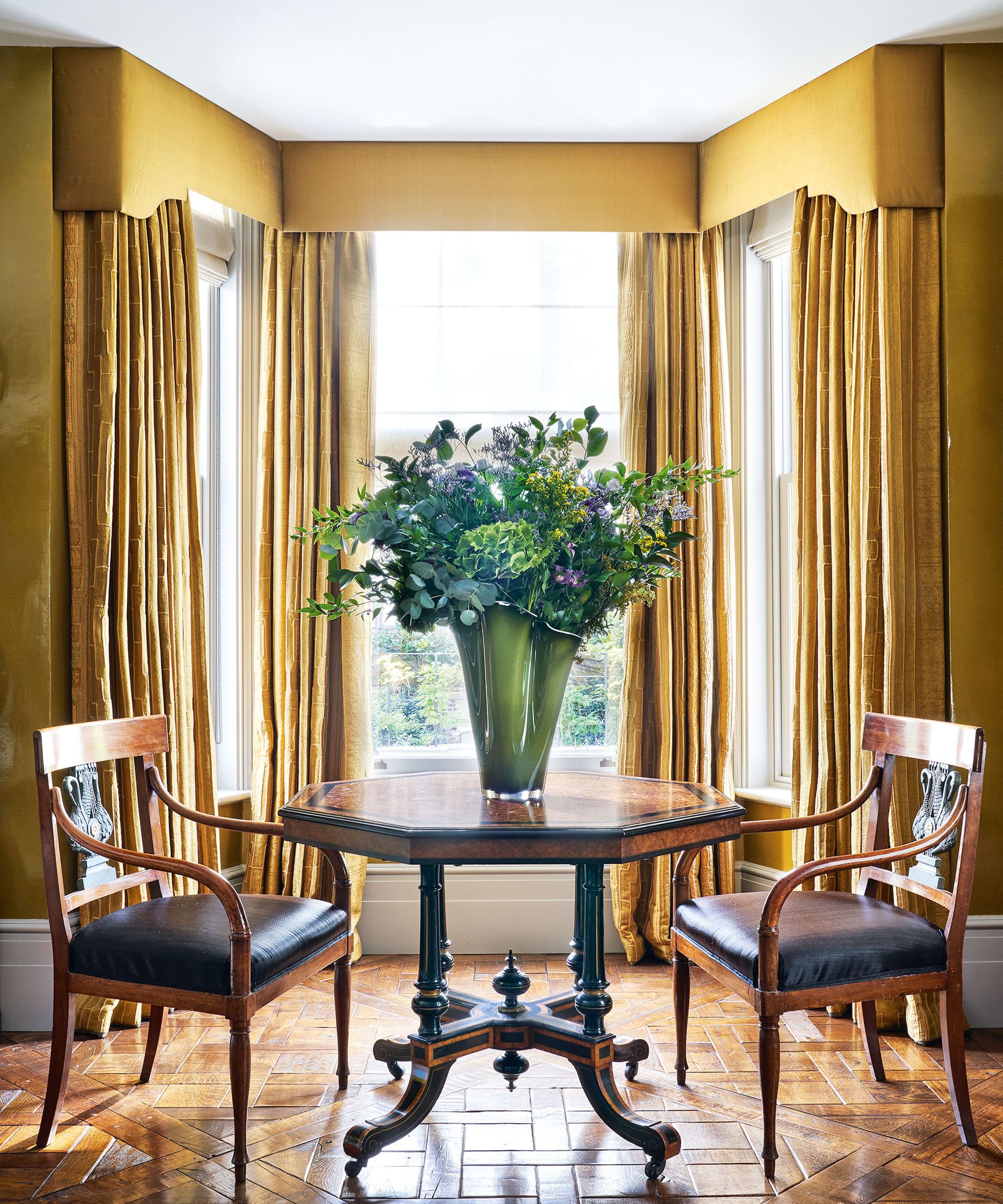 When choosing the best curtains for your living room, it's important that you know how to measure for curtains as well as how to hang curtains. 
Interior designers Oshri Adri and Jillian Dahlman share their top tips on positioning your curtain: 'Regardless of which type of curtains are chosen for a living room, the curtains should be fabricated and installed as high to the ceiling as possible. Installing the curtains close to the ceiling makes the space feel larger and the curtains look more bespoke to the space.'
8. Opt for voiles to filter natural light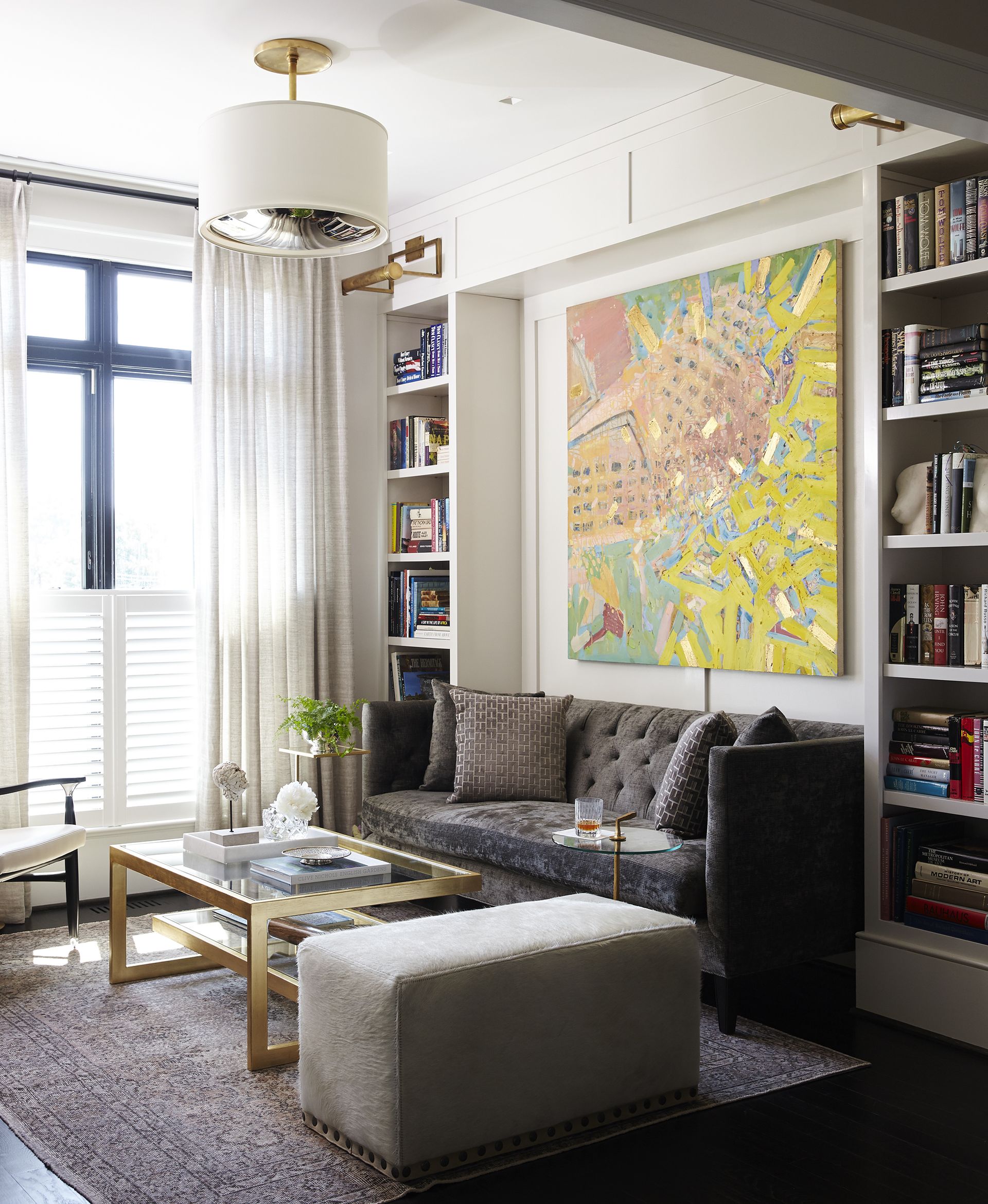 Heavy wools and velvets are perfect for making a home look cozy throughout the winter, whereas sheer curtains, made of linen or voile, are ideal for summer. Filtering out bright sunlight, they still allow natural light to flood the room – even on the most gray days – while also providing privacy. Sheer curtains create a delicate window dressing with a soft, sophisticated look.
Sheer curtains are a great choice when it comes to large window curtain ideas as they will provide privacy without compromising the light levels in the room. Ideal for overlooked rooms or those street level, light fabrics, such as voile or linen allow in diffused light while maintaining privacy when closed. As they filter the glare from the sun, they also help to protect antique furniture and artwork. 
9. Highlight your windows with an oversized curtain rail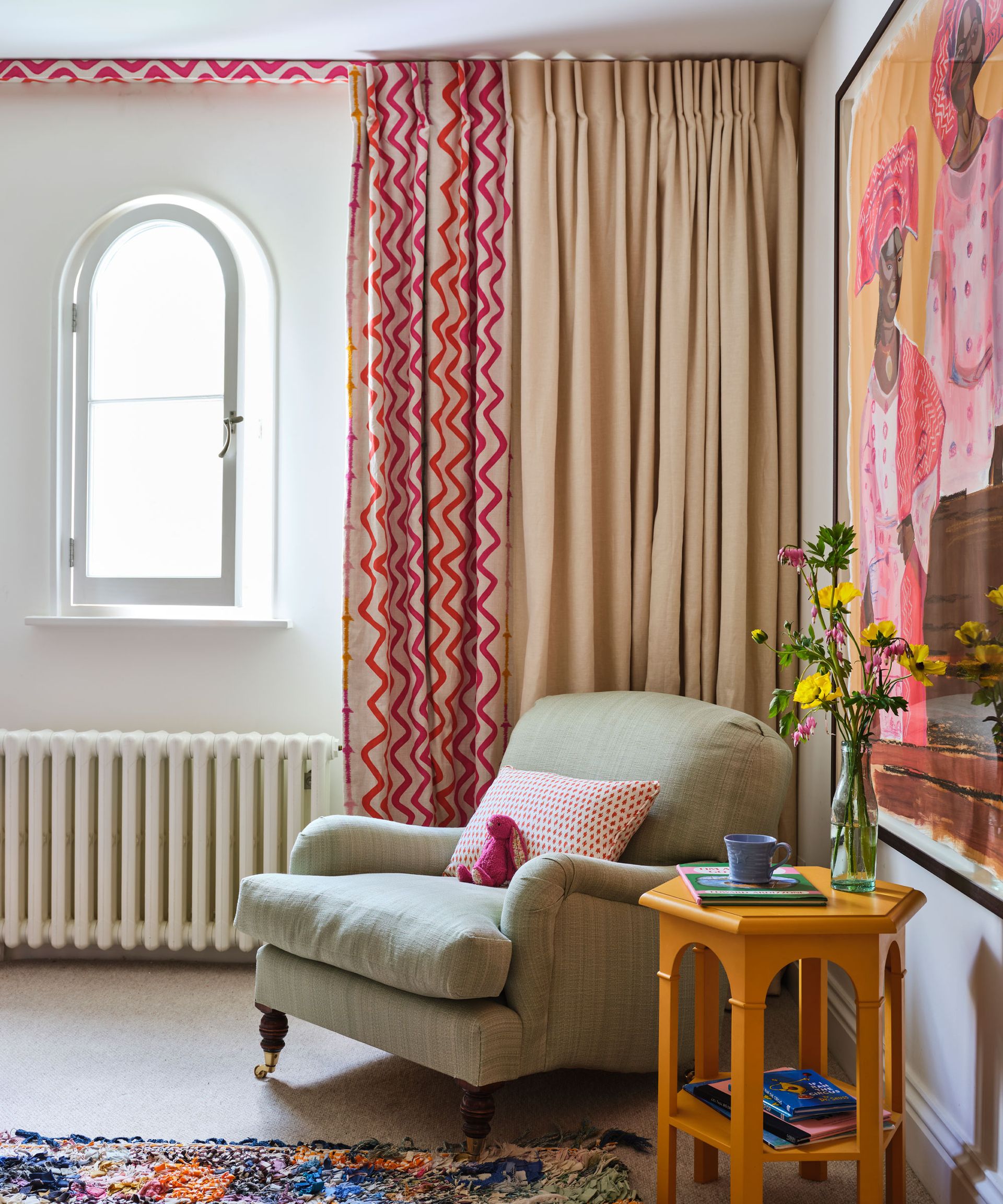 'Small spaces don't always have big windows to play around with. If you are decorating small spaces, then you'll be relieved to know that you can create an illusion to make windows look larger by hanging curtain rods higher and wider than the window frame, which will make the window frame seem larger than it actually is.
'As a general guide, try to overhang curtain rods by around 15 inches width past the window frame and 6-10 inches taller,' explains design experts at Instrument Furniture (opens in new tab)
10. Opt for short curtains for a cottage living room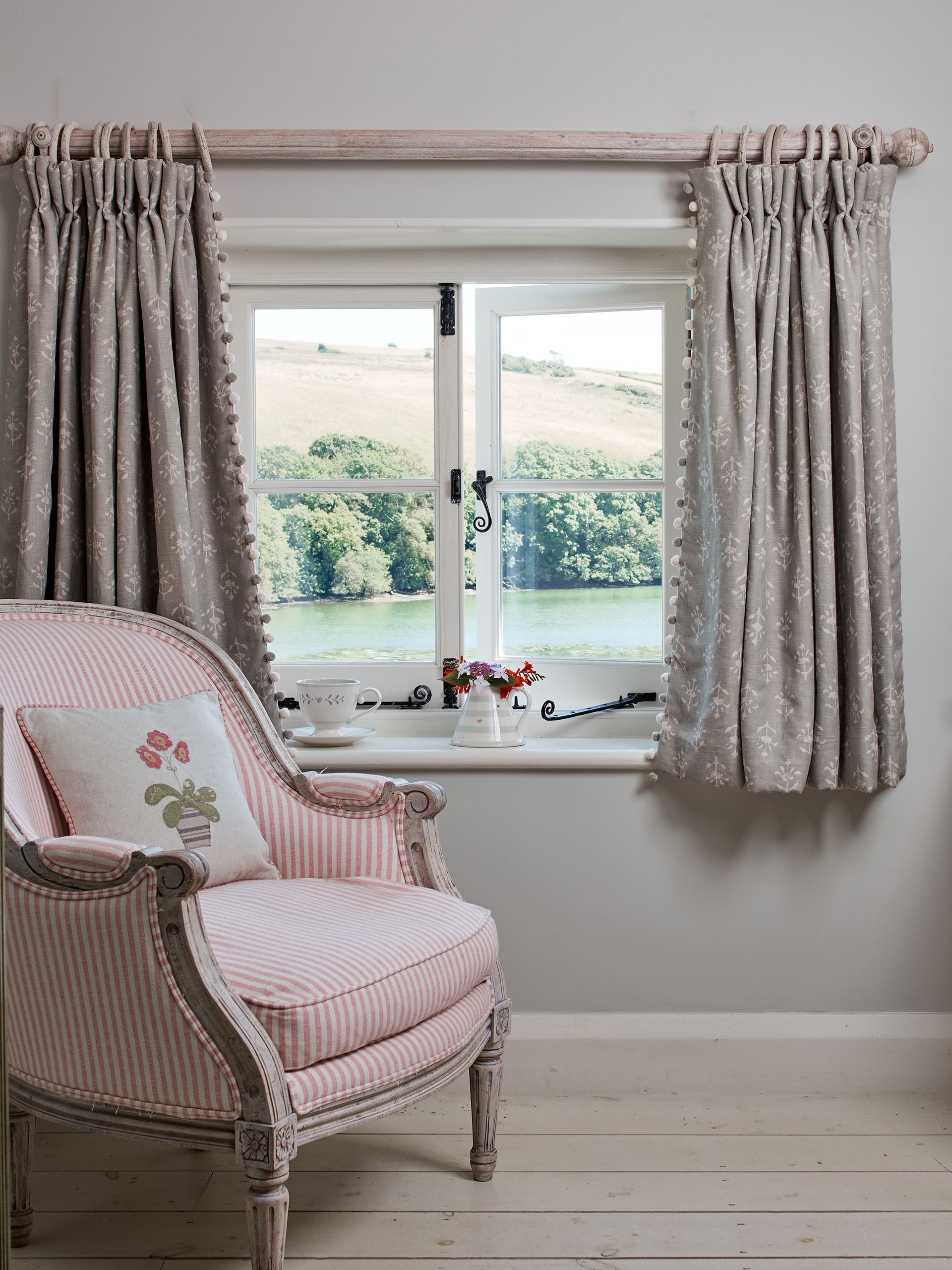 When it comes to cottage curtain ideas, traditional full length curtains might feel out of place. 
'In cottages, the window size sometimes only allows for a shorter drop, so I try to make the finished length of the curtains sit at least 4in below the windowsill. If there is a radiator below the window, where possible I would finish the curtains halfway between the radiator and the bottom of the windowsill,' says Susie Watson founder of Susie Watson Designs (opens in new tab).
11. Frame a window seat with tied back curtains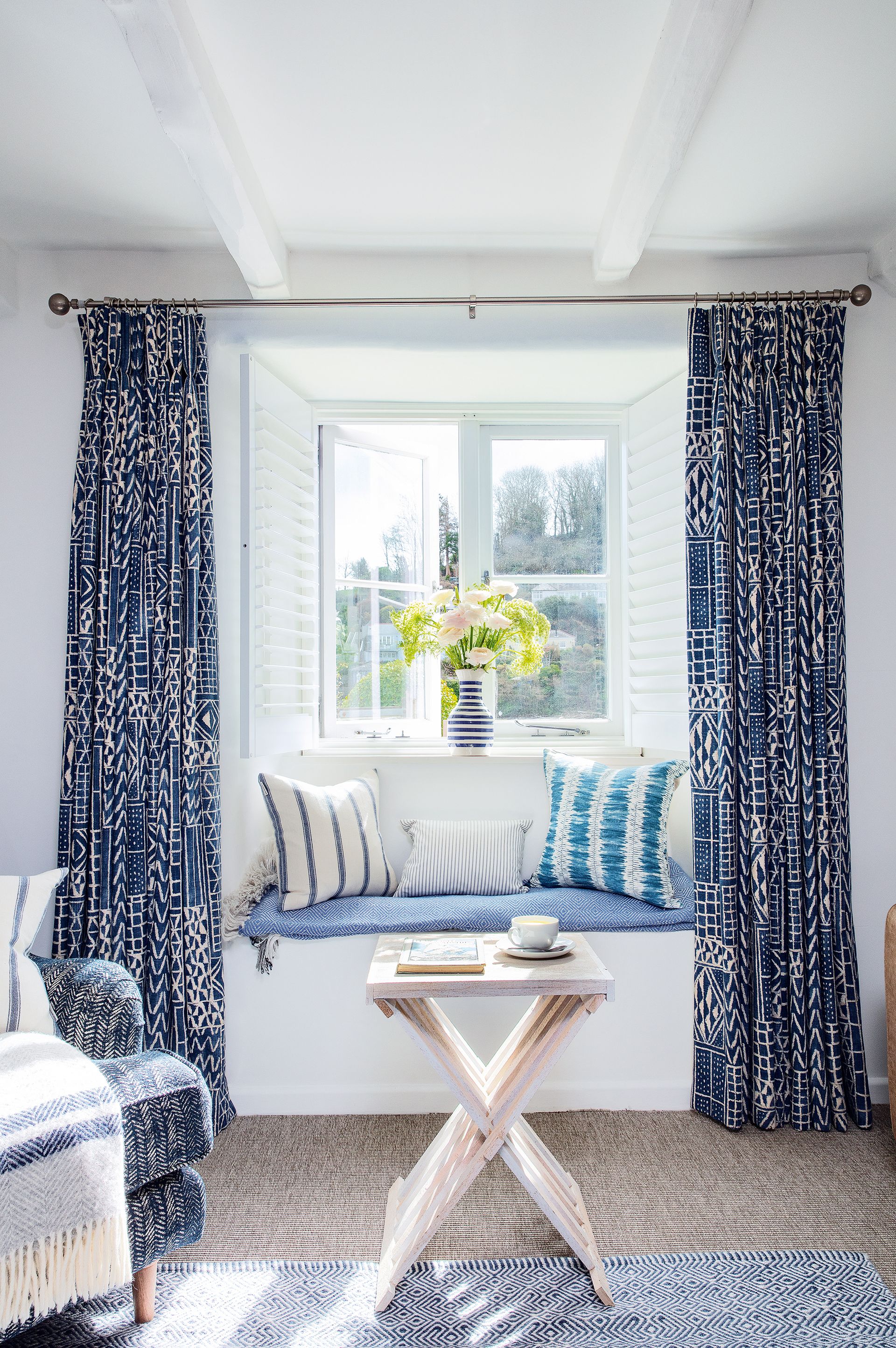 Create a cozy spot to curl up with a book by adding floor-length curtains to a window seat. When curating your window seat ideas and designing your space, it is important to ensure that the curtains can be fully drawn away from the window to maximize the amount of light in the room. This can be achieved either by installing tie backs or by extending the pole past the opening of the window.
12. Opt for pencil pleats for a delicate look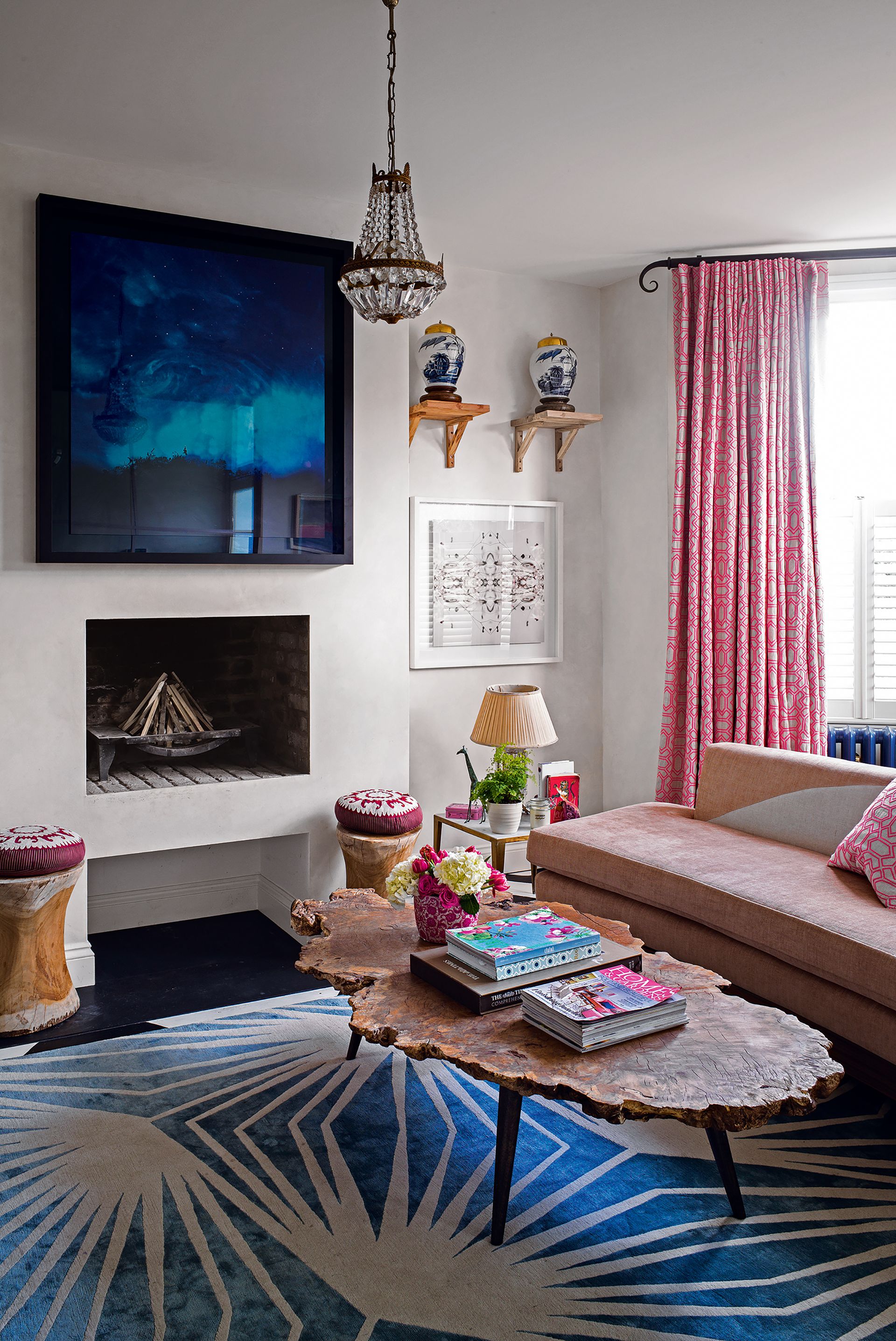 The pleat in a curtain can completely change the feel of a window treatment, with the popular pencil pleat creating a neat-looking space.
Harry Cole, Founder of independent soft furnishings brand Loom & Last (opens in new tab) explains: 'In a pencil pleat, folds of fabric that are gathered tightly together that resemble the size of a pencil, hence the name. This type has small discreet hooks attached to the back on the curtain which is then hooked to the curtain pole.'  
Pencil pleats offer a relaxed look with a tightly gathered header and flowing fabric.
Which material curtain is best for a living room?
The best material for your living room curtains very much depends on the other fabrics within your space. However, natural materials and those with weight tend to hang beautifully, so consider silk and linen first. If you want cozy living room ideas, velvet is a great choice, too. For light-starved rooms, semi-opaque materials like voile that offer some privacy but allow in daylight are a great choice.
Additional words by Tallulah Rushaya