Styling a small living room to perfection is a style issue everyone wants to solve. However, it can often go horribly wrong if you don't know where to start. 
In our latest 'how to style' series, we spoke to the experts to find out how they turn a small living room into a space to be admired, including my shopping edit from my personal lust list. 
There are tons of small living room ideas and tricks of the trade to help turn that awkward, small space into something stylish and sophisticated, whatever its shape and proportions and make the most of space in your small living room. So whether you're working with a small apartment living room or a compact sitting room in a family home, you can make the space work best for you with some clever styling. 
How to style a small living room
In a small living space, expert styling is key. So here are our favorite living room ideas for smaller sitting rooms.
1. Start by laying a rug to anchor the space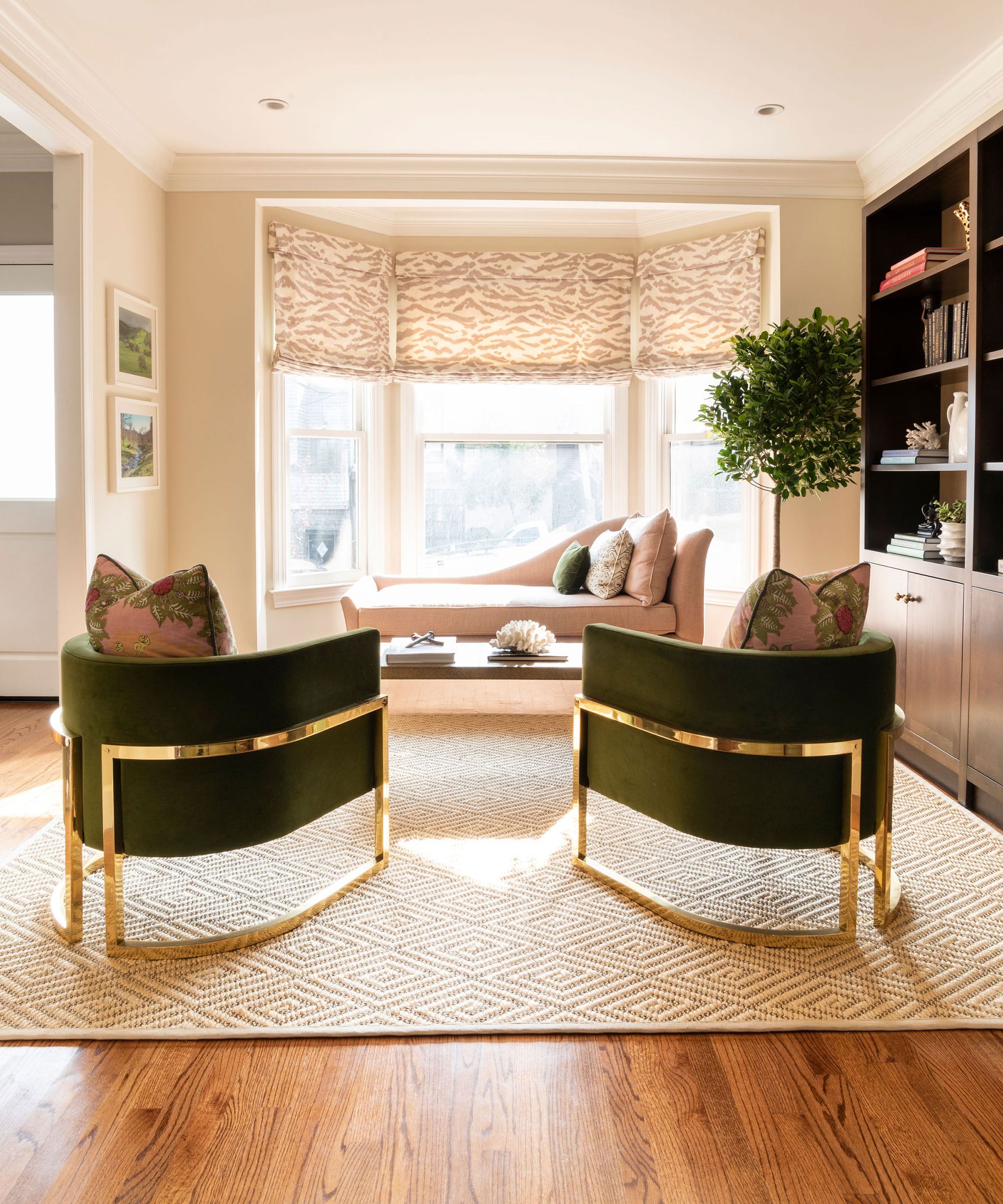 For most of us, rugs are an integral part of our room designs – but often an after-thought, low down on our list of living room ideas, picked to complement the decor we have carefully planned well in advance – and often a compromised choice.
However, as any expert in choosing a rug knows, this decorative element is far more than a low-priority decision – and getting that choice right can be essential to a successful space. 
'An antique rug is often my starting point for an interior: it might be a client's existing rug or I might source one and build a scheme around it,' says designer Henriette von Stockhausen. 'Just like a lead fabric, the rug should have at least three colors in the design to draw upon and build upwards.'
James Thurstan Waterworth, founder of Thurstan agrees that rugs play an essential role in how a space is received, and should be your first port of call when styling a small living room. 'When working with less spacious rooms, we recommend a considered curation of essential pieces – spreading a large rug as an anchor for the scheme and then building out from there, picking out tones from the rug and embellishing these throughout the room.' 
2. Don't disregard the importance of statement lighting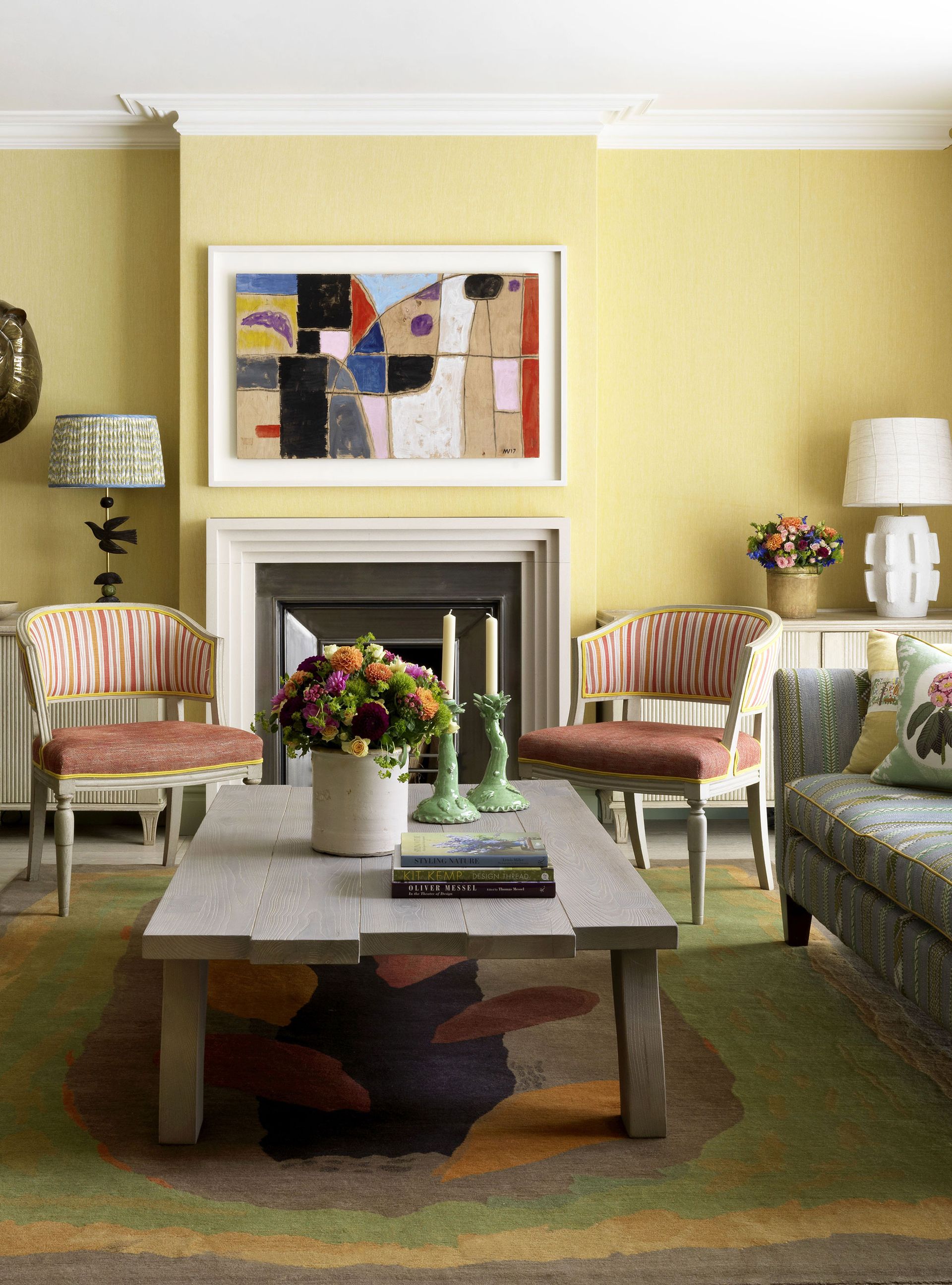 With their delicate interplay between form and function, all small living rooms benefit from a well-executed decorative lighting scheme.
'Some people feel the need to flood small spaces with ceiling lights to make them feel brighter and therefore larger,' says Claire Sa, director, of De Rosee Sa. 'However, I think atmosphere and dimension can be added to small spaces with different levels of controlled lighting. 
The lowest level might be lamps on side tables; the next would be lamps on a desk, console or chest. Finally, add fewer rather than more directional ceiling lights, positioned closer to the walls and angled away from the center of the room to create a feature glow on, for example, a piece of wall art.' 
The lighting should be pretty, too. For a colorful look, follow the lead of Kit Kemp, creative director of Firmdale Hotels. Her well-honed eye for cleverly mixing unexpected yet uplifting hues and folk art patterns follows through to her lighting choices, which embrace pairings and mismatched bases.
3. Consider seating arrangements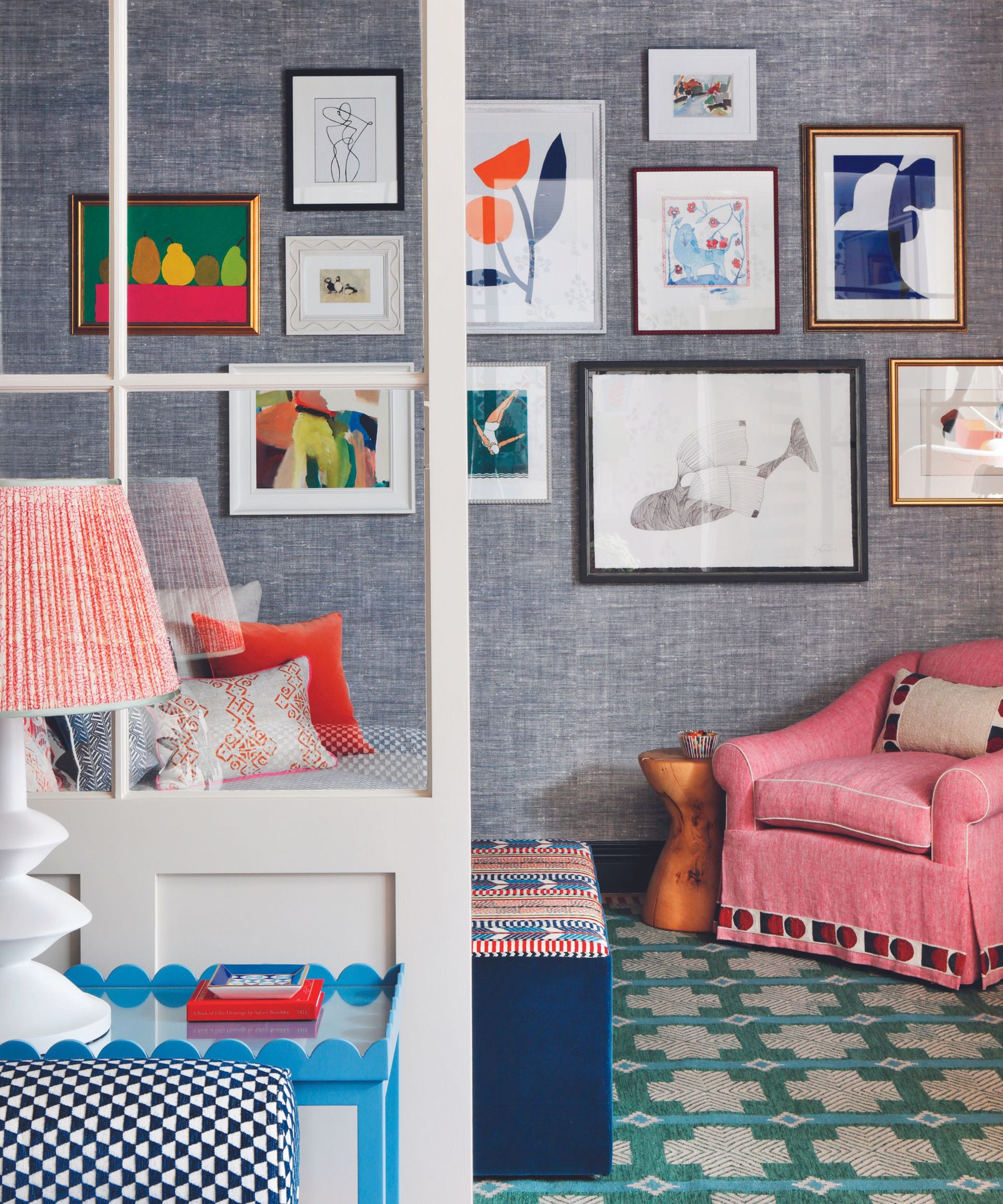 Practicality is key for small rooms, and the layout and furniture placement you select should not only be able to accommodate your lifestyle but enhance it.
When arranging living room furniture, keep in mind that sofas and chairs should face each other where possible to create 'conversational' seating. 'When you have people over for gatherings, you notice when you've got the seating arrangements right, says renowned interior designer, Nina Campbell. 
'You should always consider a small living room's layout from a social and practical point of view,' says interior designer Nina Campbell. 'Plan seating in groups to ensure the conversation flows when you have guests and consider scale and how different pieces will sit together.' Do also ensure that guests can 'leave' comfortably without disrupting the flow.'
4. Use soft furnishings to enhance and excite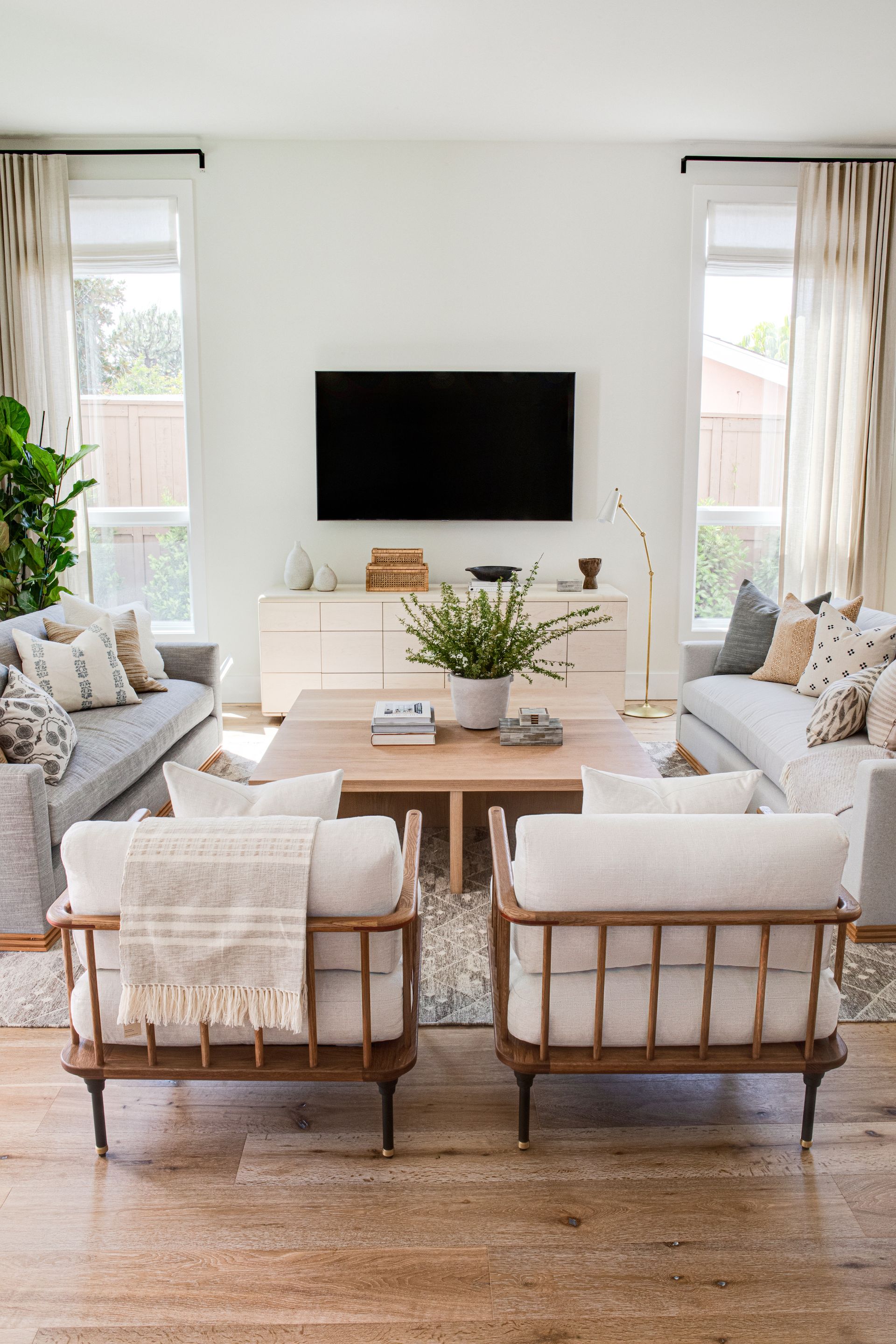 The soft furnishings in your home play a vital role in the overall look and feel of a space, so choose your materials, colors, and patterns wisely. 
Personally, I prefer to pull colors from my anchor rug (as mentioned earlier), but also from artwork and wallpaper. This will help you decide if in any doubt. 
Interior designer Eva Sonaike likes to involve the entire household in the decision-making. After all, styling a small living room should be fun. 
'The living room is a communal space and should reflect everyone who lives in the house,' she says. 'It is a room where we socialize, entertain and relax so the design should be functional, but also fun. I like to play with pattern and color here. For example, I might use patterned scatter cushions on a sofa alongside occasional chairs and poufs upholstered in fabrics of your choice. These themes can then be echoed in accessories such as ornaments with colorful designs.' 
5. Position mirrors to bounce light for a magical feel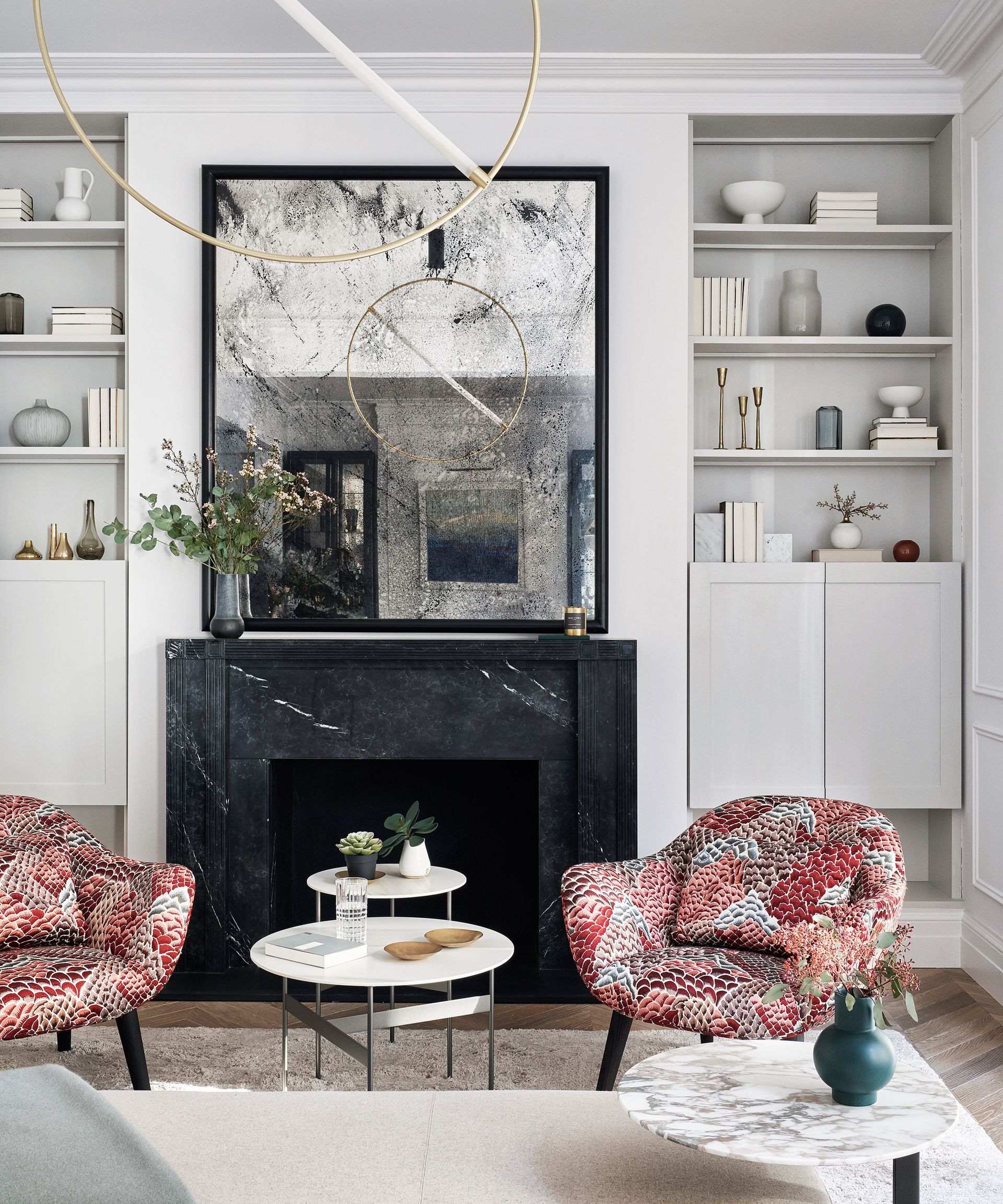 Well-placed mirrors are a small space trick that will enhance rooms without being obvious. It's no secret that mirrors can be used to create an illusion of space, but investing in the right options can make or break a room. 
Anna Franklin, interior designer and founder of Stone House Collective swears by decorating with mirrors in a compact living room: 'In terms of functionality, a mirror can be used to spread natural light and to create the illusion of space. If you have a small living room, consider mounting a large mirror above a fireplace, or style leaning against a focal wall. To maximize light, position mirrors in areas where natural light shines to reflect the light to more dimly lit areas – making the overall space feel brighter throughout the day.'
'Everyone knows mirrors are good at doubling a sense of space but I love a mirror for how it magnifies light and adds a magical mood,' says designer Henriette von Stochausen.
7. Take a strategic approach to displaying art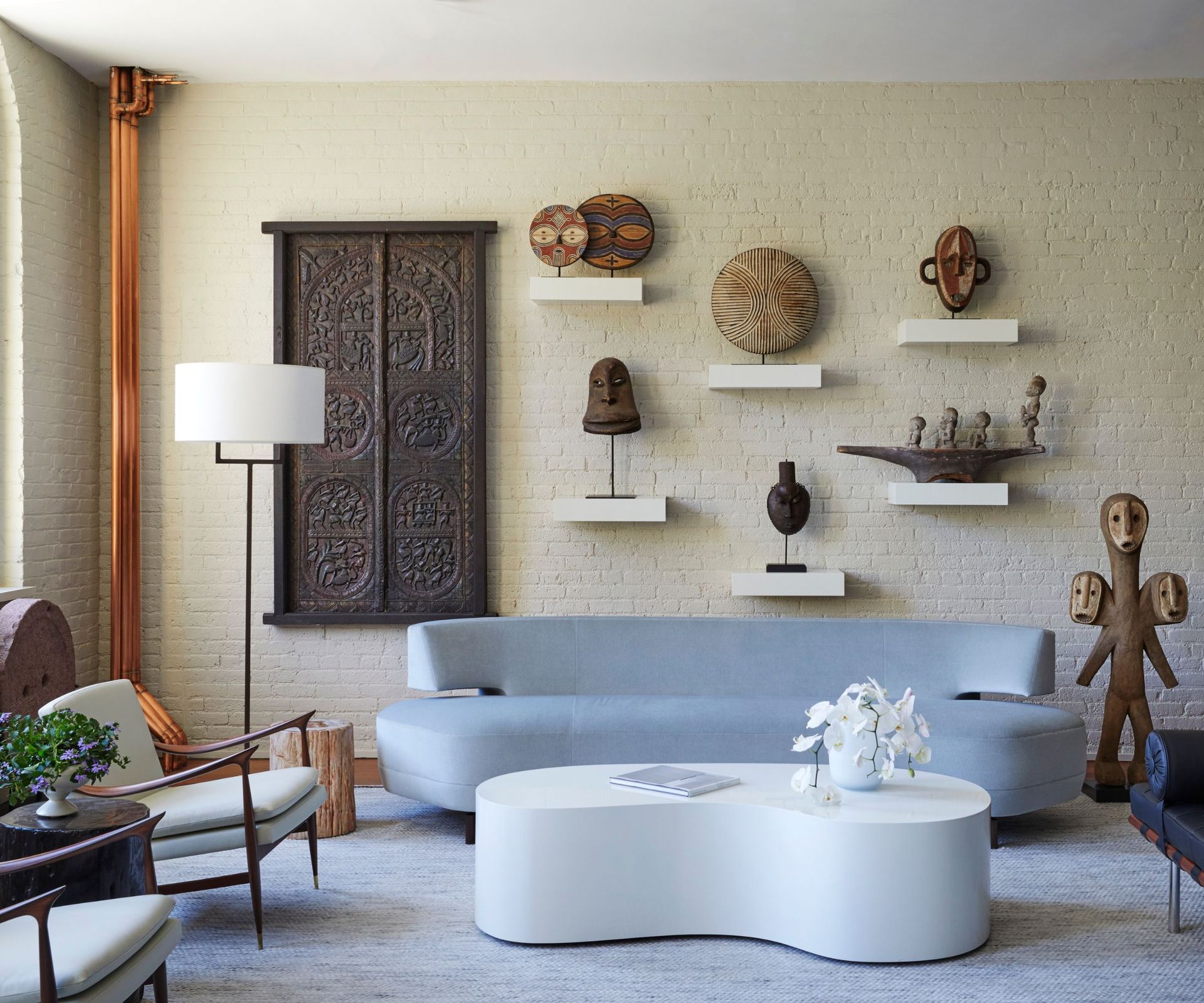 The way art is displayed can have a truly transformative impact on a small living space. Not only can displaying artwork create engaging visual interest, but done right, it will also instigate a talking point, and is often the final finishing touch that can help pull a whole design scheme together.
No one should feel compelled to fill shelves with books – especially in a room that isn't intended as a reading space. Shelves can act as art installations in their own right, without parting with thousands of pounds in the process. 
Displaying objects of the same kind creates a meaningful and significant statement and sense of repetition – but the items don't need to be high art. The act of styling a shelf and putting objects together on display using a strong color scheme can create a coherent thread and a beautiful visual impact. 
Don't be afraid to include plenty of color and pattern. As interior designer, Kit Kemp says, 'it pays to be bold – stick to your guns. Colors that speak to you will bring life and personality to your interiors.'