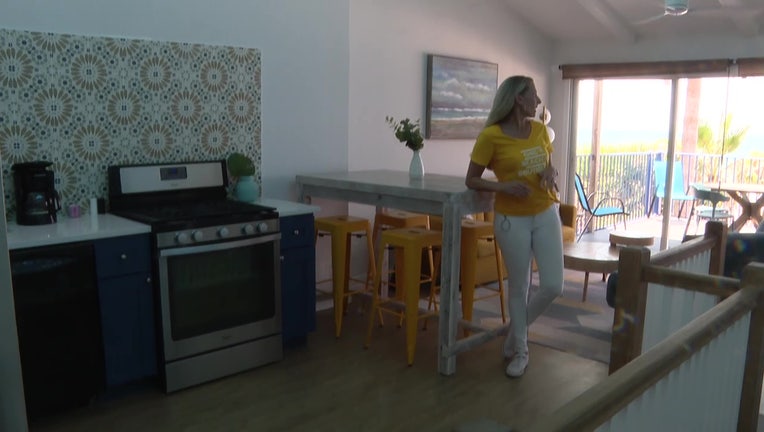 INDIAN SHORES, Fla. – HGTV is pumping new life into a 75-year-old beachfront hotel in Indian Shores. The Sunburst Inn was featured on the latest "100 Day Dream Home" episode. 
It underwent a top-to-bottom renovation that is now helping bring in a whole new customer base.
"Pre-renovation, this place basically looked like a wasteland," Sunburst Inn Co-Owner Andi Bennett said.
But now Bennett's dream has become a reality. She and her husband bought the Sunburst Inn in Indian Shores seven years ago but, over time, realized that to turn a profit, it needed some major TLC, so Bennett, a fan of home improvement, showed herself and a savvy businesswoman knew the power of reality television.
READ: St. Pete City Theater hosting summer camp for aspiring actors
They were able to make a connection with the hosts of HGTV's 100 Day Dream Home Brian and Mika Kleinschmidt who happen to be local to the Bay Area who she says were sold on the idea to take to make an episode about the hotel. 
From November to February a team of designers and contractors worked to transform the 75-year-old outdated hotel into a chic and cozy boutique, beachfront sanctuary.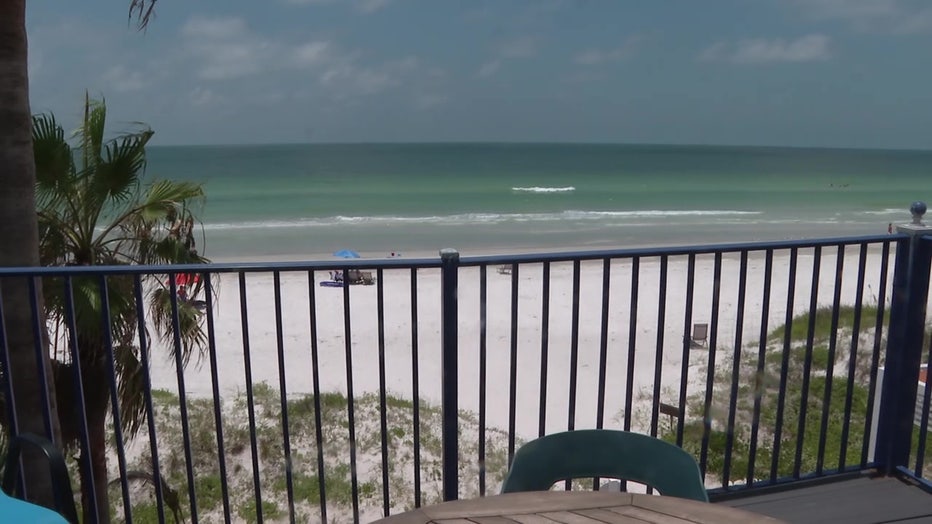 One of the oceanfront views at Sunburst Inn
"I look back now at the pictures from before and what it is now, and it's really hard to even picture what it looked like before," Bennett said.
The hotel features 12 unique rooms with updated flooring, appliances, fixtures, and furniture, including a 2-story penthouse with a private balcony and oceanfront view.
"People will book because they saw us on HGTV because they saw us on 100 Day Dream Home. And so that's tremendously impacted our business," Bennett said.
READ: $29k worth of repairs made to St. Pete home thanks to Bay area non-profit
According to Google Analytics, the day after the episode aired, the top search topic in Florida was the "Sunburst Inn" and "Indian Shores," a town of 1,100 people and one all of America is now getting a peak at.
"It makes me really proud to know that we've helped to bring attention to this community. It's gotten all kinds of traction, and I know that all of the businesses around us have really benefited from that as well," Bennett said.