Furniture layout can make or break a room, but because it feels daunting to be inventive, we tend to put our couches and armchairs against the walls. Sure, this frees up floor space in the middle so you're not banging into things as you pass through, but it also means you run the risk of making the room feel cold and uninviting. 
Whether we realize it or not, rooms with furniture right up against the walls often feel lackluster. They're neither spacious nor welcoming, totally lacking in a focal point and, dare I say it, often look a bit like a waiting room.
If, like me, you're blessed with a small living room, bring your furniture away from the walls and I promise it will feel better. Small living rooms come with lots of design dilemmas, but if you have the confidence to really own the space you can create a room with a big impact no matter the size. This is how.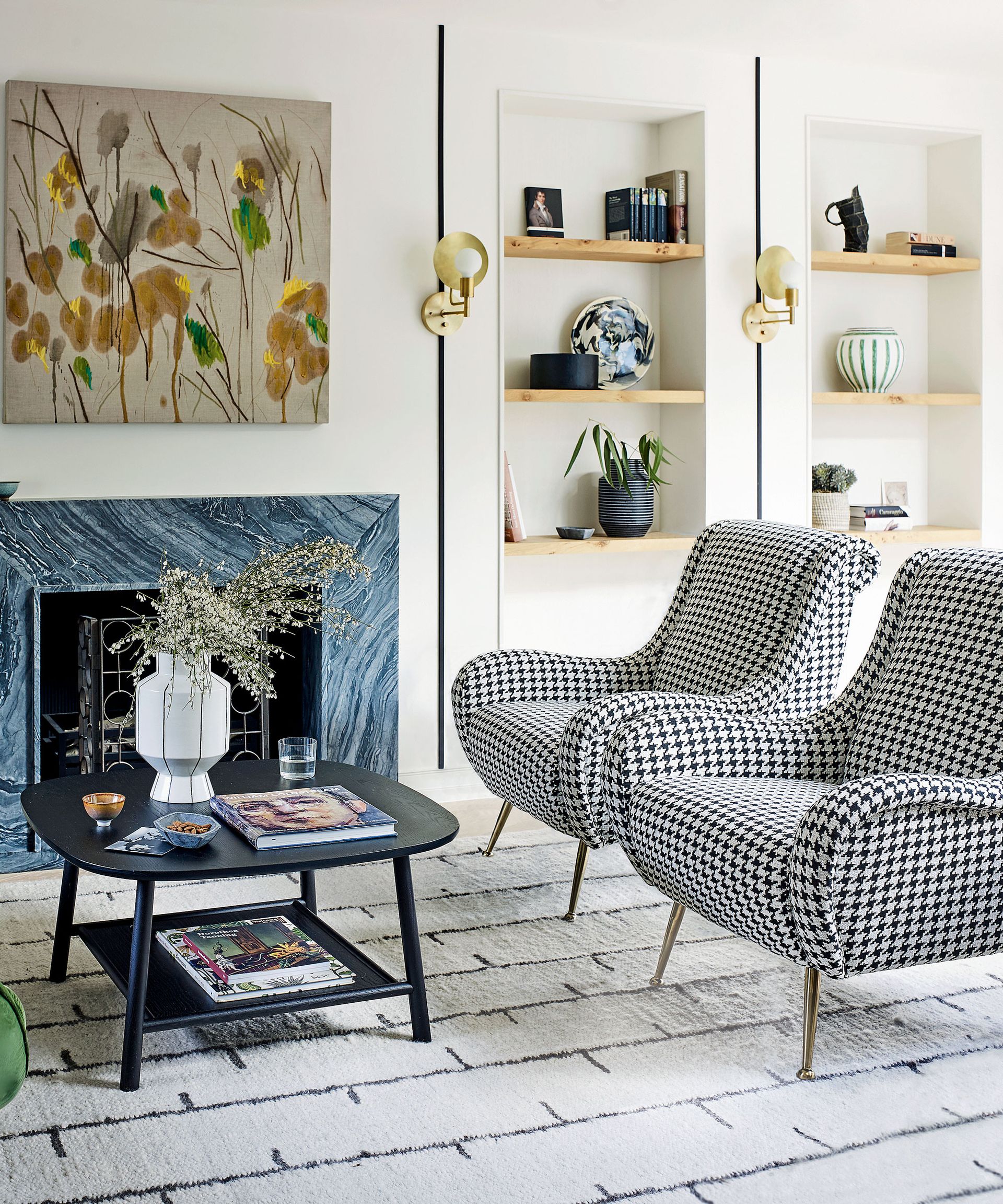 The furniture placement rule I always follow in my small living room
Quick disclaimer: obviously, in some living room layouts, there's simply no other option but to have the couch against the wall, and if you have young children, you'll need the space for them to play. But maybe you've got a separate armchair or coffee table that you could invite into the center? 
Bringing pieces of furniture into the middle will absolutely make a more sociable setup. Anchor the room with an area rug with at least the front two legs of the furniture on top, and instantly the room makes more sense. Take the example below. 
The cozy fireplace flanked by pieces of artwork forms the focal point, and a range of seating arranged in a loose circle directs guests on where to go. The rug defines the space, and there's also somewhere convenient to rest a drink or cell phone. Push all the furniture to the edges and everything will look a little lost and awkward, like people dancing around the edge of the dance floor at a party.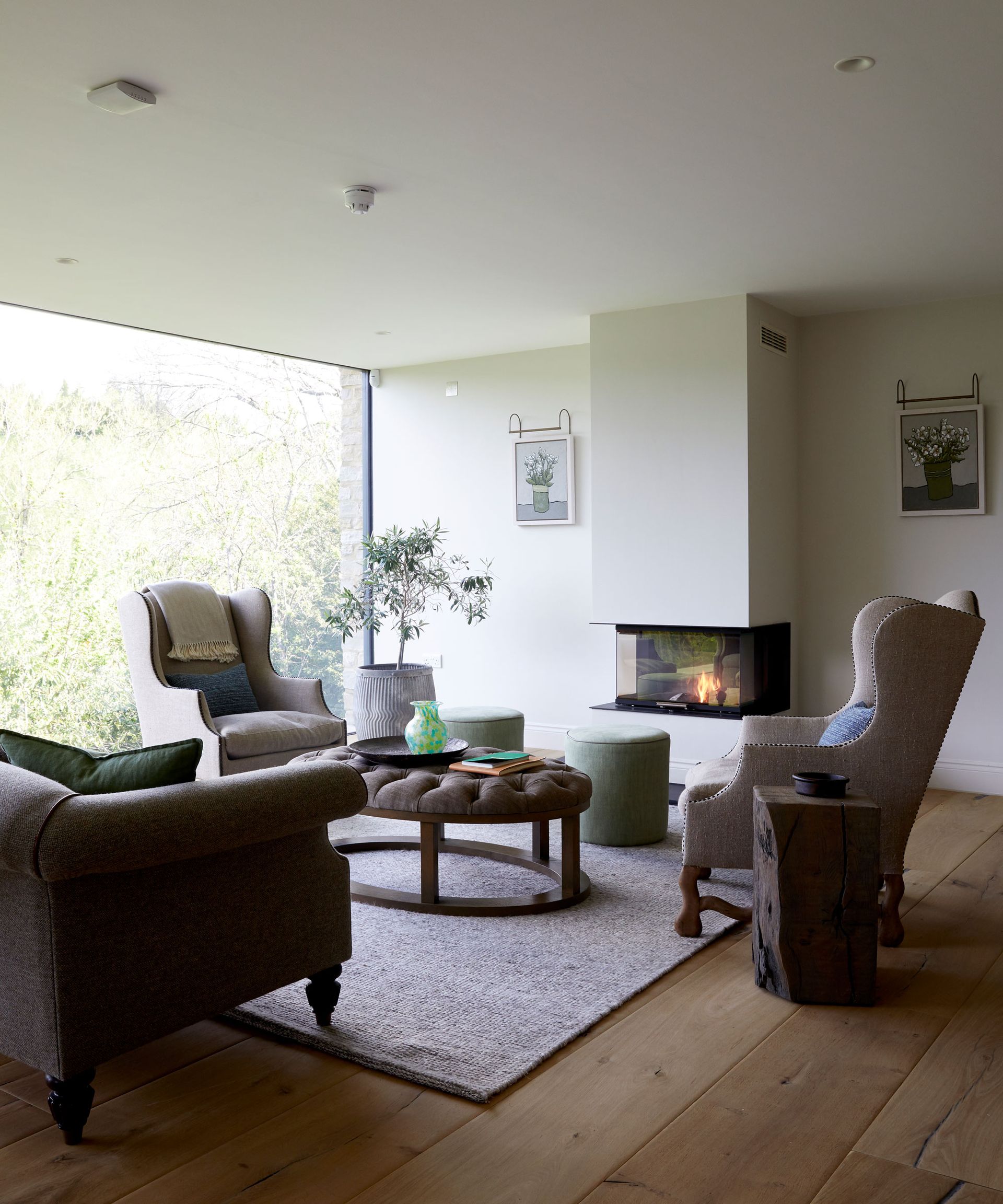 Not only will keeping furniture away from the walls make for a more convivial space, making it easier when hosting, but it will also make the room feel more unified and therefore a more appealing space to linger in because everyone feels included in the conversation. 
This furniture placement rule also helps create a sense of flow, and trick the eye into seeing a small living room as bigger. For example, a couch with a console table behind it, or just a couch on its own facing away from your home office area, can act as a room divider in a small open concept space. This gives you different zones, which can enhance the sense of space.
It depends on how you're using the space, but painting a small room white and putting furniture against the wall won't make it feel any bigger. It's one of the most common living room design mistakes, along with choosing a rug that's too small. Maximize every square inch of your space by bringing the furniture to the center and getting the biggest best couch you can fit.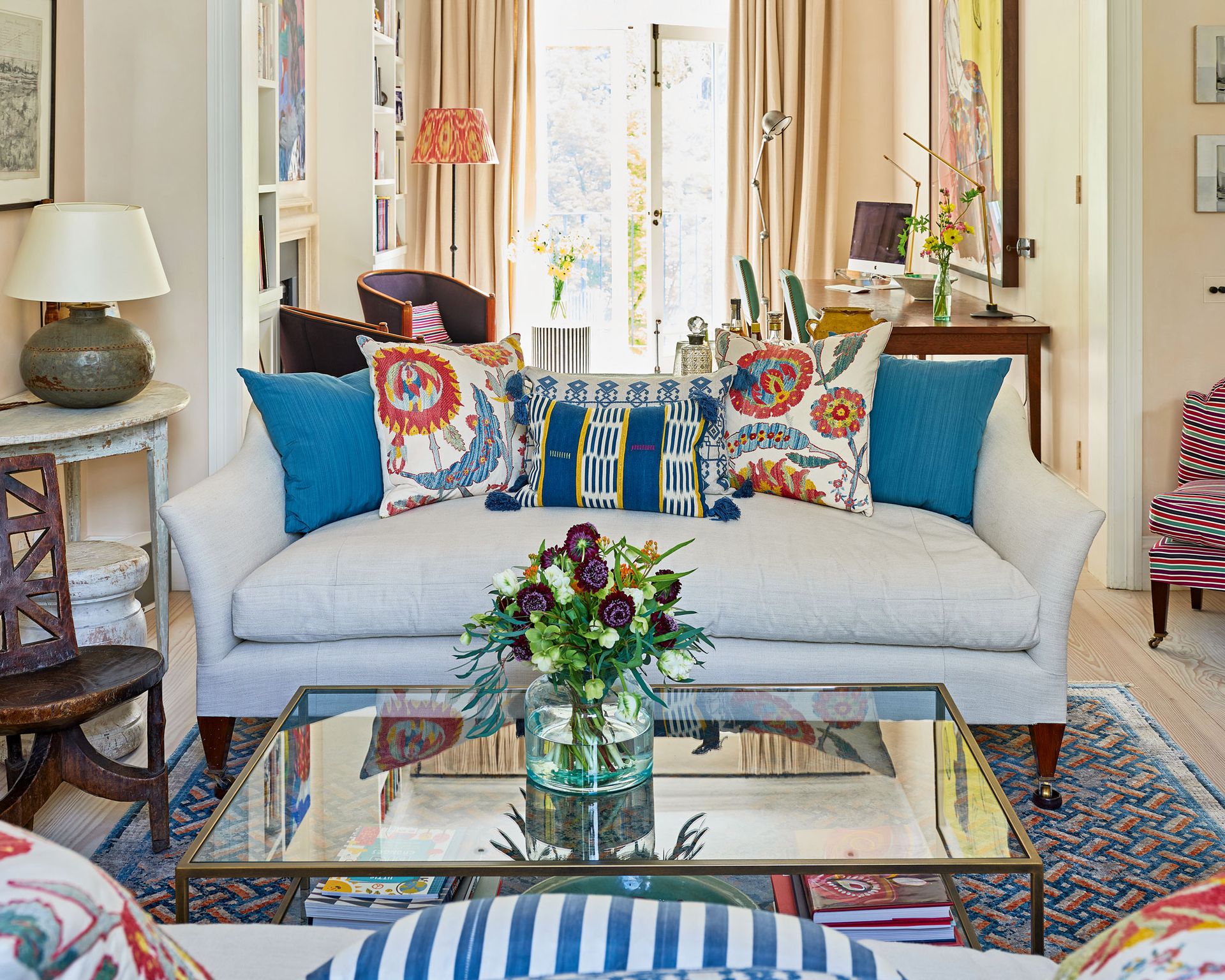 Jeanette Fusco, an interior designer at HiHomePicks (opens in new tab) agrees that furniture against the wall can make the room feel smaller than it actually is. 'This effect is particularly pronounced in small living rooms, as the walls create a visual barrier that prevents the eye from moving freely around the space,' she says.
Jeanette says that by angling or floating furniture away from the walls, you can give the illusion of a larger room and make the space feel more open and inviting. She even says that furniture pushed against walls can prevent guests from feeling at ease. 
'When furniture is placed against the wall, it can look a bit too formal and cluttered. Instead, angling the furniture gives it a more casual, relaxed feel that is conducive to conversation and relaxation. This is especially important in a small living room, as you want to create an atmosphere that encourages conversation and socializing,' she says.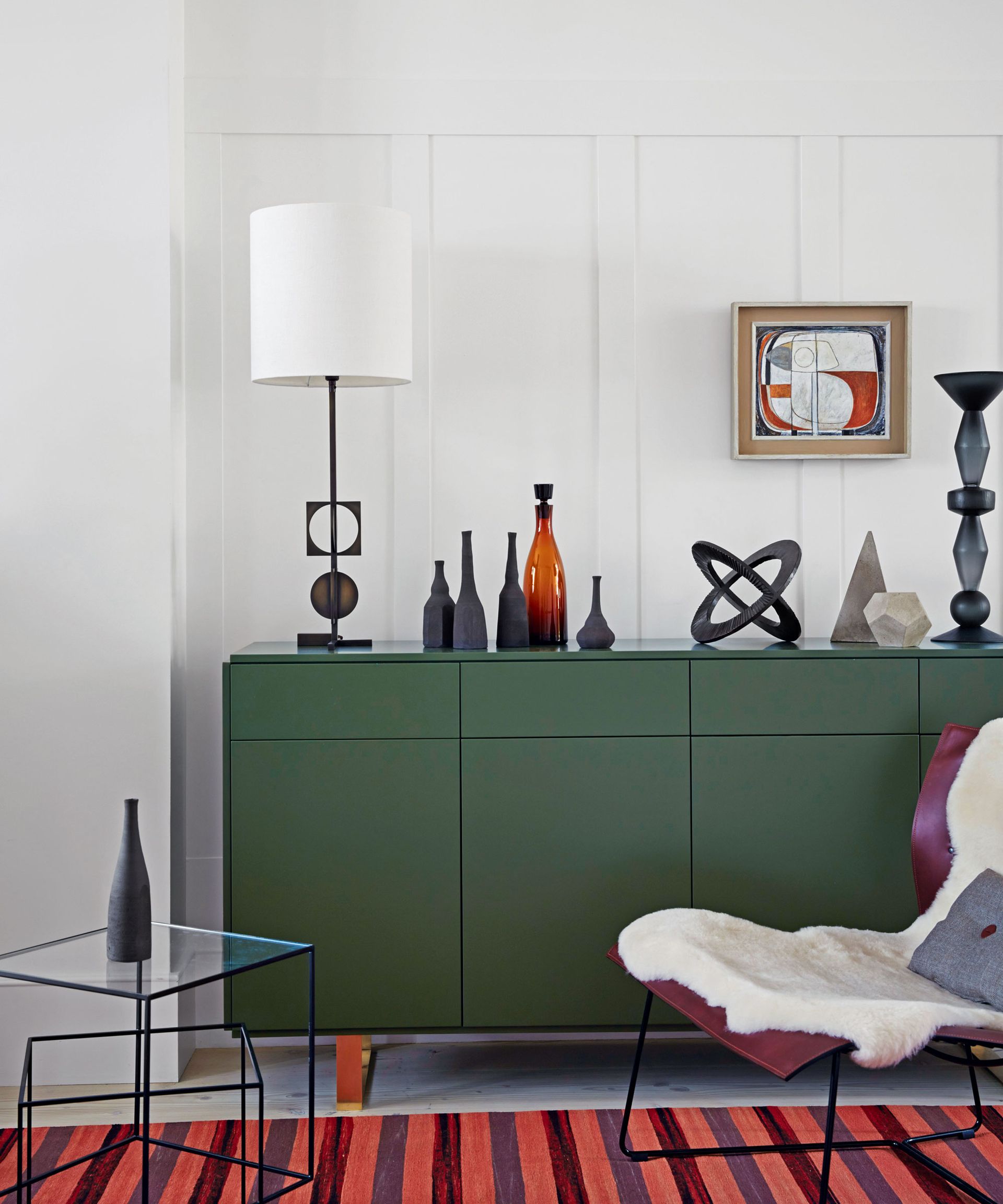 Finally, having furniture hug the wall makes it harder to rearrange things. Jeanette comments that it makes things feel more fixed and static. 'If you want to switch up the layout, it can be difficult to do when all of your furniture is against the wall. Angling or floating furniture allows you to easily move it around and create different looks with minimal effort,' she says.