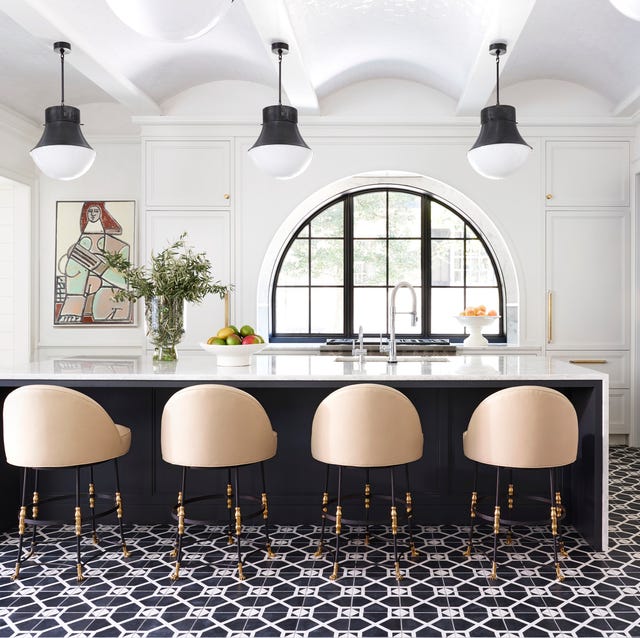 Mali Azima
Whenever you entertain, the party usually ends up in the kitchen at the end of the night—so why not show off your chic style with some new kitchen decor ideas? It's time to start thinking about how to surround yourself with your favorite colors, textures, fabrics, and pieces you've collected over the years to make your kitchen a space the whole family gravitates towards, as articulated in these 7 kitchen trends that will be huge in 2022.
There are endless routes you can take to get the exact look you have in mind, from a fresh coat of paint on your walls to upgrading your kitchen lighting. Whether you gravitate towards an all-white kitchen or want to incorporate splashes of bold blue, you can make an elegant kitchen design your own with a unique backsplash, kitchen rug, cabinetry, or innovative appliances and accessories.
Here, we've gathered 35 kitchens decor ideas from the world's best interior designers to inspire your own. From modern kitchens in Paris lofts to timeless lessons from the English countryside, these images are full of ideas that will get your design creativity flowing.
Advertisement – Continue Reading Below
Advertisement – Continue Reading Below