Olive Garden's beloved all-you-can-eat carbohydrates deal is back.
The fan-favorite offer, the Never Ending Pasta Bowl, will return to the fast-casual Italian restaurant chain Sept. 25 through Nov. 19.
This year, Olive Garden announced that its eClub members will have exclusive early access to the promotion on Sept. 18, one week ahead of the official launch.
With up to 80 total possible pasta combinations, guests can enjoy unlimited servings of their favorite concoction, plus homemade soup or salad and freshly baked breadsticks.
Check out the complete line-up of pastas, sauces and toppings included on the menu this year: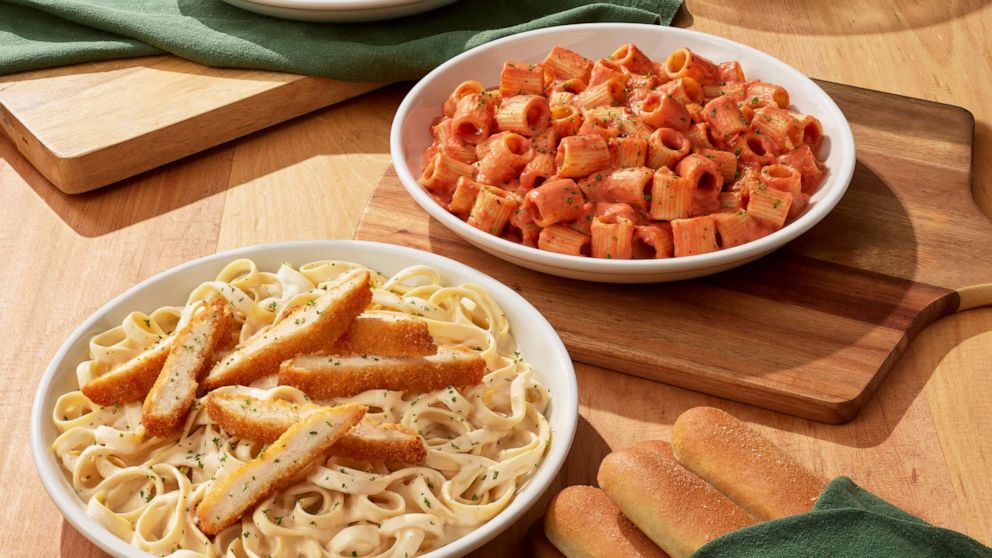 Pastas: Fettucine, spaghetti, rigatoni and angel hair
Sauces: Made-from-scratch Creamy Mushroom, Traditional Marinara, Five Cheese Marinara, Traditional Meat Sauce and Alfredo
Toppings: Meatballs, Italian sausage and crispy chicken fritta
The deal starts at $13.99 with options to add never-ending toppings, including meatballs, Italian sausage or crispy chicken for an additional $4.99.
New diners must sign up for Olive Garden's eClub by Sept. 16 to get access to eClub members' week.